Instant Tent Cons
Price This is the thing that jumps out at me and screams commercialism at it's worst.
Example: I'm in the bicycle business and some clown of a manufacurer just started making a mountain bike with 27.5" wheels, absolutely no logic behind it, just another gimmick to get people to buy stuff.
Maybe gimmick is too strong a word for Coleman's instant tent. Price wise it just does not stand up to other Coleman tents. Many other Coleman Tents are available that are larger in size and of the same or better quality for less money. "They do however take an extra 10 minutes to setup and breakdown" price is a big thumbs down to save a few minutes a couple of times a year.
Leaks

Even though the ratings are pretty good at a quick glance, if you dig a little deeper and take the time to read not all, but those with lower ratings, a surprising number complain about this tents ability to remain dry. This is not something that you find with most other Coleman Tents
"note I'm only comparing Coleman's Instant Tents against other Coleman Tents"
The rainfly is not included and comes at an extra cost.
4 person Rainfly MSRP: $24.99
6 person Rainfly MSRP: $34.99
8 person Rainfly MSRP: $44.99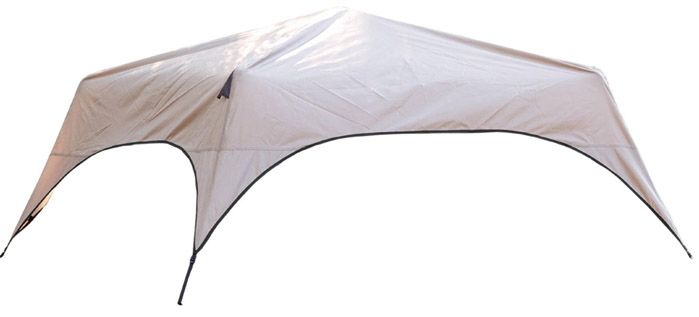 Size

The 4 person version is just downright small out of 41 four person tents it is 5th smallest. The six person model does a little better and the eight person is 2nd smallest of all eight person tents. All three are the smallest when compared with other Coleman tents and the advertised number of persons they should be able to accommodate.
It is a small tent when compared with other Coleman tents.
---