Thanks for looking at my about page.
You may be wondering who I am and why I created a website about Tents? My first memories of tents go back to an old white canvas A-Frame tent I used to sleep in during the summer holidays in the back garden.
Yep, I'm English. We don't have yards back home. The thing I remember about that tent was, it had wooden poles and you could not touch the sides otherwise it leaked. I'm pretty sure it was my grandfathers, so it was old. My parents and grandparents did a lot of camping in Europe in the 50s and 60s with a sidecar. Many of my holidays were spent camping, not always on campsites.
Fast forward 40+ years and I'm in Asia, Northern Thailand to be exact. Since my childhood days a lot of water has passed under the bridge. I spent quite a few nights sleeping outside over the years, "not always in a tent". I slept outside in Paris a few nights in a make shift tent, "cardboard box". Another few nights in Florida that was warmer, and now in Thailand, no heating problems here.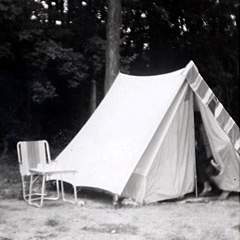 ---
In the USA, I worked for a large online sports store where we sold on most all platforms, primarily Amazon and eBay. My job was data, lots of data, getting it on Amazon and other sites. I became quite good at gathering data and presenting it to readers. Over the years, I started to build my own websites and one day decided to go it alone, creating my own sites. I am not a regular camper by any degree of the imagination. I am quite good at researching data analyzing it and presenting it in a fashion that can be understood by the average person.
When I started to learn about tents for my own personal use, "before creating this site", I was amazed at just how many choices were available. The more I read, the more confused I got. Then, I remembered just how big our camping department was back in the US. I looked a little more online and could not find any site that presented a lot of tents all in one place, providing something that the average person could more easily make an informed choice from, without jumping from one page to another or going to another website. That was when I decided to create this site with a main goal of showcasing more than 100 recreational tents in one place.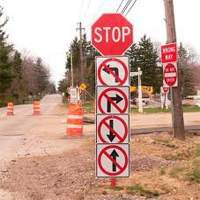 This site is a work in progress and will continue to be so, as I add the newest tents available to the collection and remove the older ones. Please feel free to contact me me with any suggestions good or bad. I like constructive criticism, it helps me make better websites.
---