Browning Camping Basecamp Screen House 6 Person Shelter Tent Review
While creating this review of the Basecamp Screen House 6, we looked at data from one hundred and seventeen other six person shelter tents, evaluating more than sixty different details. We also looked at the total cost including shipping & discounts at thirteen different retailers online stores, to find the best deal for you.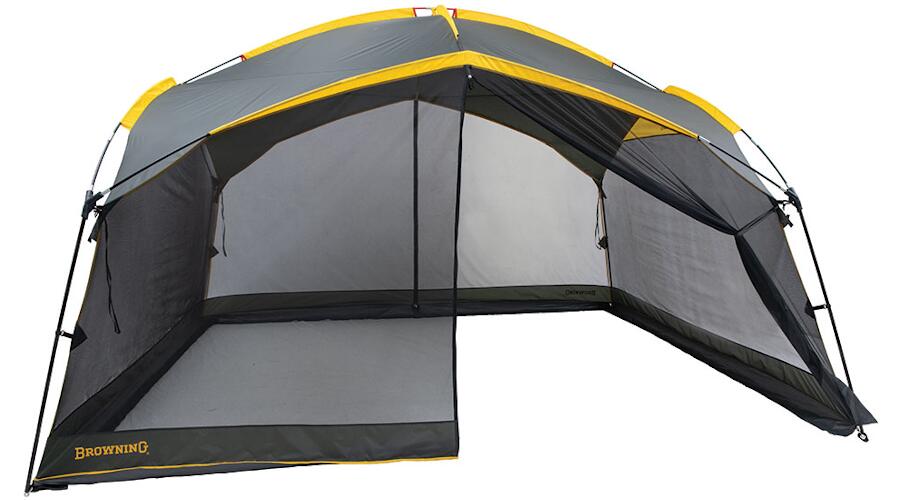 Browning Camping's Basecamp Screen House 6 With the DoorsOpen
In the review, we will cover for you:
A summary of the reviews we read.
A detailed overview of the features, materials and dimensions.
The Pros and Cons of the shelter.
The Lowest Price that we Found!
At optimumtents.com our reviews are created from our individual dataset of over one thousand shelters, that are sold in the United States. Our goal is to provide you an objective report and our own unique rating based on the data, along with the best value and lowest price we could find.
Best Value & Low Price

$199.99
FREE SHIPPING
** Affiliate disclosure **

Quick Navigation

Reviewed by: Neale
Rating: 4.3 STARS
Manufacturer: Browning Camping
Model: Basecamp Screen House
Year Introduced: 2020
MPN: 5990000
Sleeping Capacity: 6 Persons
Designed For: 3 Seasons
Best Use: Car Camping
Type: Shelter Tent
MSRP: $199.99
Not found Not found Not found Not found Not found Not found Not found Not found
---
Basecamp Screen House 6 Pictures and Videos
Click on an image or video to enlarge them!
---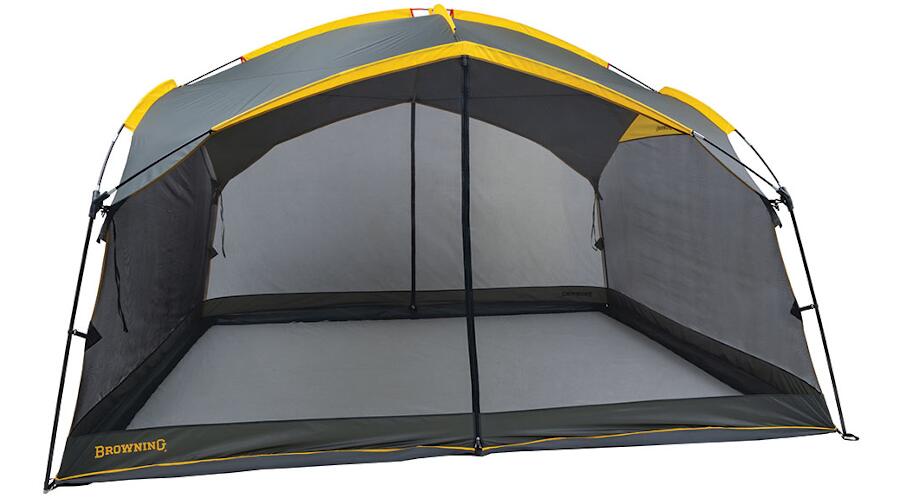 Browning Camping Basecamp Screen House 6 With the Doors Closed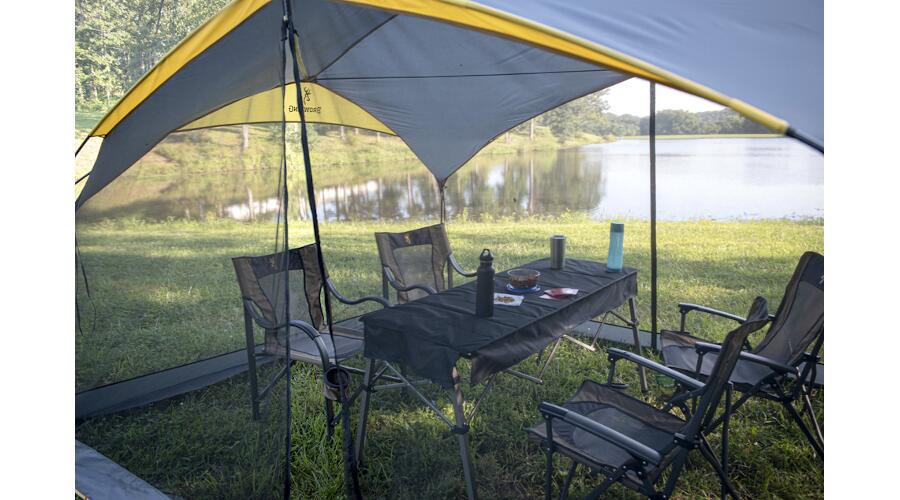 Sides Open on the Basecamp Screen House 6

A video about the Basecamp Screen House 6 tent.

Another video about Browning Camping's tents.
Features
---
Freestanding: Yes
Color: Gray, Orange
Number of Rooms: 1
Number of Windows: None
Number of Doors: 1
Zippers: N/A
Storage Pockets & Gear Loft: No, No
Mesh Roof & Walls: No, Yes
Footprint: Not Included

Materials and Extras
---
Inner Walls: 68D 190T Polyester
Fly: None
Floor Materials: 68D 190T Polyester
Pole Material: Fiberglass & Steel Uprights For Extra Strength
Number Of Poles: 6
Pole Dimensions: 9.5 And 12.5mm
Guy Lines & Guy Outs: Yes, No
Stakes: Steel

Dimensions
---
Floor Area: 120 sq. ft.
Center Height: 7 foot. 4 inches.
Packed Weight: 17 Lbs 14 Oz
Trail Weight: 15 Lbs. 7 Oz.
Packed Size: 8 x 8 x 27 inches.
Number of Vestibules: None
Screened Areas: None
Awnings: None
Tent Set Up
Sets up quickly with color coded fiberglass poles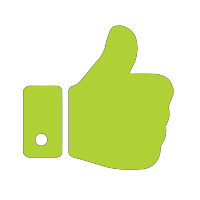 Summary: Favorable Reviews
Currently, there are no campers who have used the shelter and written a review for this tent: The build and style are similar to the extremely popular . There were very few campers dissatisfied with the Big Horn 8
---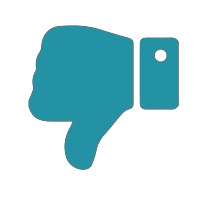 Summary: Unfavorable Reviews
Currently, there are no people who bought the shelter and written a review for this tent: The build and style are similar to the extremely popular . Most campers were delighted with the Big Horn 8
---
The Basecamp Screen House 6 has one door and a maximum center height of 7' 4, which is a little bit bigger than the average height of the 106 different 6 person tents we have examined With 120 square feet of space inside, it is a lot larger than some other 6-person tents, and it easily offers enough room for you and, up to five other campers during the 3-seasons, this tent is suggested for use in, larger tents similar to this one make an excellent choice for families that prefer having loads of space inside of their tent.

One of the good things about shelter tents is, that the sides of the tent are basically vertical creating a larger interior, this makes for much more headroom at the sides inside, making it feel much bigger than a dome tent, in general the floor areas are quite large compared to other tents. Normally cabin tents will be used by families going on a camping trip in a car or a truck as they are quite heavy when compared to dome tents. This dose though make them well suited to colder nights.
Beneath you can see a list of the tent's pros and cons.
Click or Tap on the Tab you Want to See!
PROS
Freestanding. The Basecamp Screen House can support its own weight on any terrain. It does not need to be staked down in most cases. But in case of strong winds, it is always best to secure it to the ground with the included steel stakes and guylines.
Tons of space. With a center height of 88 inches (more than 6 feet) and a floor area of 120 square feet, the Basecamp Screen House gives you a lot of space. Most people can stand inside the tent without ducking their heads.
Tons of Headroom. With 6% more headroom than similar-sized tents, one can easily count this as a plus.
Internal storage. It is nice to see Browning Camping has added a gear loft and pockets in the interior to store some of your things.
Breathable. The Basecamp Screen House's interior uses a mesh fabric on the inside of the tent, and this helps maximize the flow of air. With the extra ventilation, and this tent is great for use in the warmer months.
Low price. It is a great buy for a 6 person shelter tent providing this much space. Not many tents available on the market give this level of quality for only $199.99
CONS
Susceptible to wind. Because of its size and shape, the Basecamp Screen House may not do best in strong winds if it is not firmly secured with the provided guy lines and stakes. Even though the tent is listed as freestanding in all but very calm conditions, one would want to stake and tie it down correctly.
No windows. With no windows it is not easy to keep the tent cool on a hot summers night.
Only one room. The Basecamp Screen House is recommended for 6 people, some other tents of a similar size have more than one room allowing for a little more privacy.
No Vestibules. If you want to keep your dirty shoes, clothes, and backpacks protected from the elements, you must keep them inside the tent.
Uses Fiberglass poles. Even though the poles are comprised of fiberglass & steel uprights for extra strength. Using even some fiberglass with a large tent like the Basecamp Screen House 6 could possibly lead to problems, if there were to be extreemly windy conditions.
Footprint not Included. There is no included footprint, The floor may be made of 68D 190T polyester but it is still best to protect it further with a footprint, more so on rough terrain.
The owner of this website, optimumtents.com, is a participant in different affiliate advertising programs, including the Amazon Services LLC Associates Program, an affiliate advertising program designed to provide a means for sites to earn advertising fees by advertising and linking optimumtents.com to Amazon properties including, but not limited to, amazon.com, endless.com, myhabit.com, smallparts.com, or amazonwireless.com. and also rei.com and moosejaw.com Full Disclosure