What are the best dome tents to buy?
Page Sections:
Top Rated
|
Best Value
|
Largest
|
Lowest Prices
|
Most Popular
|
Best Dome Tent
Dome tents are very popular because they are some of the easiest tents to setup,
most take less than 15 minutes. They are normally quite simple in design and quite often cheaper than other types of tents of a comparable size. Due to the shape and size, dome tents are often used by small to medium size families, 3-5 persons.
Sizes range from 32 sq feet up to 144 sq feet
Prices start at a little over $50.00 and max out at $367.46
Skip straight to the best of the best dome tents page section.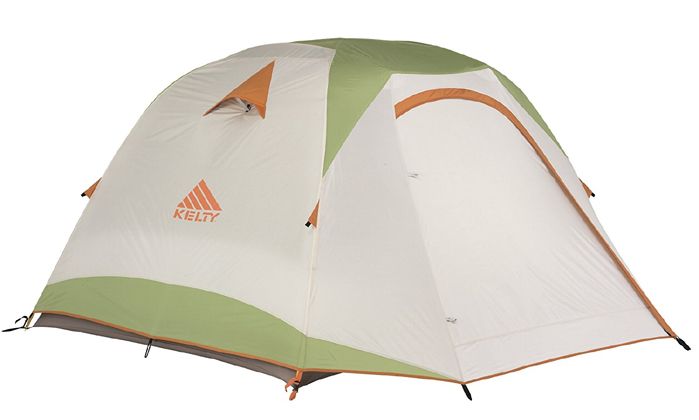 Top Rated Dome Tents
Fourty-nine dome tents is a lot to filter through. With a selection as large as this
I have lifted the bar much higher than normal in all the different page segments
to find the winners, this way you can easily find the best in each small group.
of the dome tents has a great overal score, and more than 75 reviews.
Kelty's Trail Ridge "pictured above" scores remarkably well for all of it's three different sizes, the smallest is very small
"smallest of all tents"
and only suitable for a couple and an infant at a tight squeeze. The next size up, described as a
4 person tent
is much better value, you get nearly twice as much space and an extra 26 inches of headroom, add on another $45.03
and you can purchase the
Trail Ridge 6
a much bigger tent suitable for a small family of four.
It is worth noting
that it is extremely rare to see all sizes of a particular model performing so well. Kelty is renowned for making quality tents the price point is a little higher than some manufactures yes! What you get back in return far outweighs the small extra cost. Kelty is also one of only a few suppliers that make's a footprint designed to fit each model individually. Available separately it will help protect the floor of your tent for many years. Both the 4-person and the 6-person versions would make excellent choices if you are looking for a quality product at a fair price.
Both the
Mountaineering Meramac 3
and the Recluse Lightweight score well, they are though quite small.
Ledge Sports
makes the
Recluse Lightweight
Big Agnes
makes big tents as the name suggests. The
Big House 4
gets good ratings, and offers lots of headroom. This tent could make a great choice for those families who are looking for a tent that will last for many years. The smaller version currently retails arond the $300 mark.
You can see in the video below how a small family will fit.
Family Dome Tents With Big Discounts
Eight of the dome tents are currently discounted more than 40% or more. Of these, 6 have great overall scores. Coleman's
Steel Creek Fast Pitch
excels in many areas and is a favorite of mine. With more than 100 reviews, it is a safe bet.
When looking at the remaining 7
Coleman's Sundome 6
easily beats out the competition, large in size with great ratings and often available, after discounts for a little less than $100 Its difficult to find anything negative about this tent.
The
Evanston 8
"pictured below" is one of the largest dome tents with 144 sq foot of sleeping space. It to is manufactured by Coleman and is nicely discounted.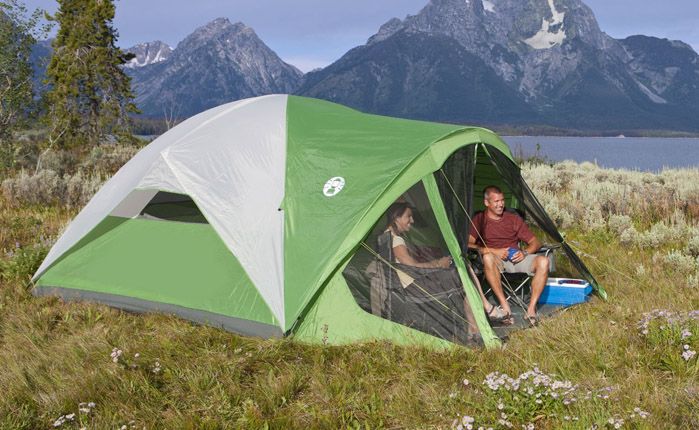 The smaller
Recluse Lightweight
"mentioned above"
is heavily discounted and worth considering if your looking for a small quality tent. The other 4 are all very small in size and have nothing outstanding to write home about.
Large Dome Tents
Thirteen dome tents have a footprint larger than 99 sq feet. The
Elite Evanston 8
and standard
Evanston 8
are the largest of all the dome tents with 144 sq. ft.
Mountain Trails
is behind the
Salmon River 2 Room
Even though the ratings are not excellent this tent continually pops up on many different pages of this website, mainly because of it's size and price when compared to similar sized tents, that are priced below $100 It is a tent well worth considering.
One of
Eureka's
newer tents, which at present has a few good reviews called the
Midori 6
"pictured below"
is worth taking a second look at even with a minimum of reviews. The company's history of producing high quality tents combined with a decent discount and a price point around the $250 mark on this tent, make it less of a risk than many other tents with lots of reviews.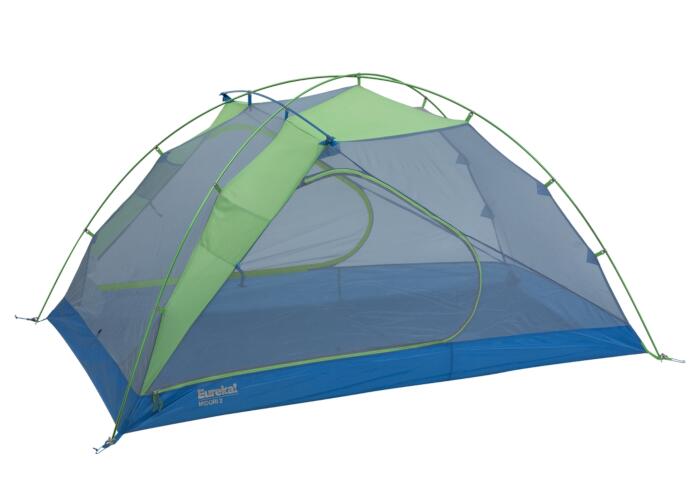 The
Elite Sundome 6
is quite a lot larger than the standard version. Coleman's elite tents come with extras such as hinged doors and lighting, when discounted they are always worth considering.
Family Dome Tents Under $100
Seventeen of the tents fall into this
"under $100 bracket"
One can even be found for a little under $50 ocasionaly, the Sundome 3. It is small and the prime reason why it is so cheap, aside its size, it also gets good reviews. For a couple not needing more than a place to sleep or larger families wanting an extra tent.
Sundome 3
"pictured below" makes a great choice.
The best of the rest have all been mentioned on this page already. If your particularly looking for a tent under $100 check out another page I have that is dedicated to
tents under $100
It includes many dome tents along with other types of tents.
The Best Selling Family Dome Tents
Coleman's Sundome is a very popular model. Available in 4 different sizes 3 get great reviews. For those parents with a couple of children the
Sundome 6
with an excellent overall score, represents great value priced at a little under $100.00
after discount. Tried and tested, these easy to set up dome tents allow first time campers an easy introduction to camping without any serious financial commitment.
Seven of the top selling dome tents are made by the same manufacture. Five of the seven are Coleman's very popular Sundome model, affordably priced, nearly all get great ratings. The best selling is the
Sundome 4
It is also the best selling of all the
4 person tents
including all other types of tents. The
Evanston 6
and 8 complete Coleman's domination of the top ten. The 6 person versions ratings are not as good as the larger
Evanston 8
It is also the largest of all the dome tents.
Kelty's
Trail Ridge 4 and 6 grab two of the other spots. Both are a tad on the small side "
when compared to other 4 and 6 person tents,"
comparing tents in this way is not a good thing to do, as the size of the footprint can vary enormously.
For example: Kelty has 8 different 6 person tents, the smallest is 80 sq. ft. and the largest is 110 sq. ft. quite a difference considering they are all advertised as 6 person tents.
Both Trail Ridge tents have a lot of headroom, and excellent overall scores, when they are discounted a little, these two quality tents would make great choices for those families looking for a tent that will last for many years to come. The smaller
Trail Ridge 4
could work for a couple with a young child. The larger
Trail Ridge 6
can easily accommodate a family of 3 or 4 at a push. The video below takes a look at Kelty's Trail Ridge.
The Best Dome Tents For Camping
Choosing one dome tent and declaring
"this is the best dome tent"
is very hard due to the fact, sizes vary so much. Of the smaller 3 and 4 person tents, the
Sundome 4
wins hands down for those looking for a tent with little risk or investment. Priced well below $100 it's an easy choice. For those campers willing to spend a little more the
Big House 4
offers a lot of quality.
Largest of all dome tents, is the
Evanston 8
it scores well in all areas, price to size this is a great tent for the money and hard to beat. Ideal for a family of five it offers plenty of space.
It has out sold all other tents on this site for the last two years.
The
Taurus Outfitter 4
from Alps "pictured below" also scores very well and is nicely discounted with a near perfect overall score. If your looking for a small quality 3 season tent around $300 this could easily fit the bill and last you for many years.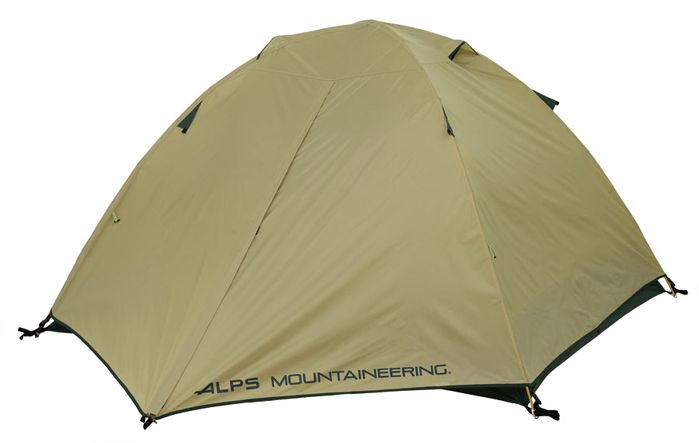 You can compare all the above dome tents side by side in an
Interactive Comparison Table